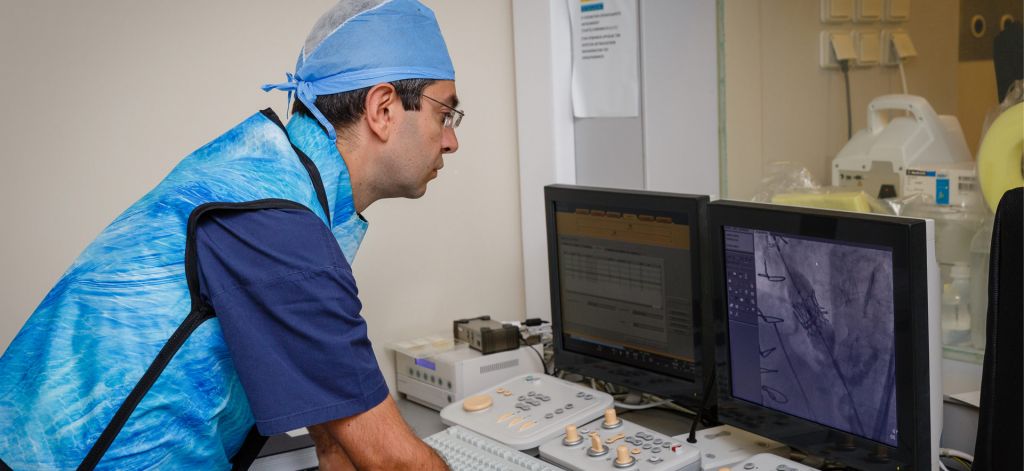 Analyzing the final result after a percutaneous and transcatheter replacement of the aortic valve (TAVI procedure)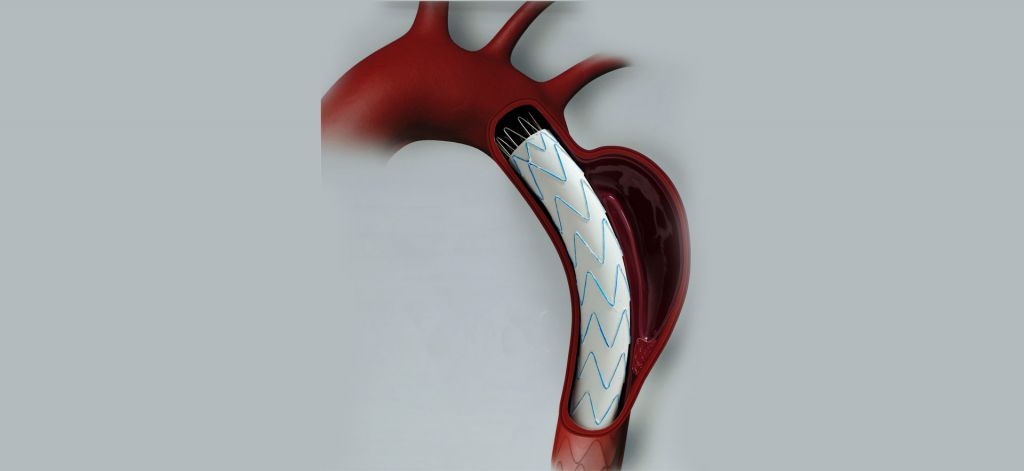 Percutaneous repair of an aneurysm with the TEVAR method
MINIMALLY INVASIVE AND PERCUTANEOUS OPERATIONS
In most cases with the modern techniques of cardiac surgery a full sternotomy can be avoided with the patient getting the full health benefit without a large incision.
Aortic Valve:
For patients with aortic valve problems Dr. Pattakos may, in the appropriate cases, perform the TAVI (transcatheter aortic valve implantation) procedure with which the valve is replaced using a catheter from the groin.  With this method the patient has a painless operation which can be performed without general anesthesia and a quick recovery ensues.  In cases where TAVI cannot be performed or for patients who require a mechanical valve a minimally invasive approach such as mini-sternotomy or right mini-thoracotomy can be used.
Mitral and Tricuspid Valve:
For these two valves the best operation usually comes with a thoracoscopic repair. This utilizes small incisions from the right chest and a camera thereby completely avoiding the full sternotomy incision.  In certain cases these valves can also be repaired with a catheter placed from the groin.
Aortic aneurysms:
In many cases these aneurysms can be treated with an endovascular and percutaneous method with a catheter from the groin in a procedure known as TEVAR (Thoracic Endovascular Aneurysm Repair).  The use of intravascular ultrasound has many benefits and the first case in Athens, Greece was performed by Dr. Pattakos.  
For more information as well as examples of cases please see the section on
LECTURES AND INTERVIEWS
.